Dear Desmos CL folks,
I've run into a weird problem when trying to copy variables from one activity screen to another via CL. The variables successfully copy, very briefly show up on the second screen, then immediately disappear! This second screen literally doesn't do anything other than try to plot those variables.
Here's the activity. (Note: folks at Desmos might recognise that there is a certain context in which I am posting this. I hope, and believe, that it is legit to be posting to the CL forum in this context, because it really does seem like a possible bug, or at least something quite weird).
And here is a screen-recording of the briefly appearing then disappearing graph. You'll see a diagonal line, plotting the copied variables, very briefly flash up towards the end of the 9s movie: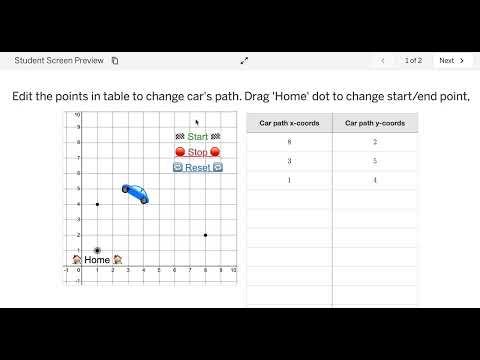 Any help in figuring out what is going on greatly appreciated!
Raj